Side Effects of Chemotherapy:

As stated in the Breast cancer treatment page, Chemotherapy is use of high power drugs to kill cancer cells. It has got side effects that are very horrible to digest.
My aunt had gone through this procedure and she was so depressed every time chemotherapy was given. Her experiences and more will be discussed in other pages.
Side effects of Chemotherapy are many. They include:
Nausea
Vomiting
Fatigue
Tiredness
Weakness
Sore mouth
Loss of taste
Constipation
Hair Loss
Blackening of nails and palms

Hardening of blood vessels in which chemotherapy is given.

Very quick to infections
But you can overcome the side effects of chemotherapy. That is you can reduce the intensity of side effects to more than 50-60% . This is proved and tested by many breast cancer survivors. The use of wheat-grass powder is just like a miracle for the reduction of the side effects of chemotherapy and radiation. Get it today and help the breast cancer patients to overcome the side effects .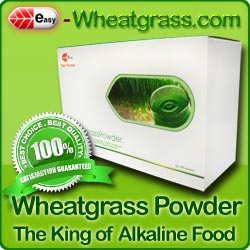 On the Net, I found out an amazing guide called, 'The Chemotherapy Survival Guide: Everything You Need to Know to Get Through Treatment'. I personally found it very useful.

To know more about the book, refer to the image link given below.